Session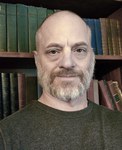 (he/him)
Founder and CEO
Conservation Labs
ClimateTech and the Future of the Planet
The planet needs you. Future generations need you. The call to stewardship - to care for our resources and our fellow workers in creation - is nearly as old as time. There is much at stake and there is more momentum and opportunity in 2023 than in all of history to sustain the earth for future generations.

Join us for a (practical) talk about innovation, technology, hard work, and risk. Learn about the pioneers and innovators working to solve our most pressing challenges. We will address questions like: What is ClimateTech? What is the role of AI/ML? What is your role?

Then let's talk about the journey at Conservation Labs as an example of how you might turn inspiration into an idea into action. We will cover a range of topics from algorithms and architecture to selling the vision and building the team. And end with defeating the biggest challenges (many of them have to do with data and code!) and moving forward with hope and conviction.