Session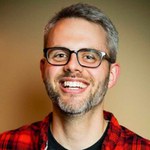 Director of Data Engineering
EnergyHub
Come as You Are: Why Climate Tech Needs You and the Skills You Already Have
Are you interested in working on climate solutions? In this talk, I'll discuss my personal journey and share concrete steps you can take to find your place in the industry. Many of the skills we have today are valuable, and special climate knowledge isn't necessary.
The talk begins with what I call the three times I got punched in the face before I learned how to fight back: a loss of winters, summers too smoky for children and a devastating wildfire that hit way too close to home. I discuss how I felt hopeless and powerless to do anything about it, thinking there was no place for my skills in a climate tech landscape dominated by hard sciences (spoiler alert: I was wrong!).
Next, I'll discuss the solutions we have for decarbonizing, how to think about prioritizing them and finally, how to find a job working on climate solutions that is right for you. The goal is to show the incredibly wide range of solutions being worked on today, and to show that no matter what you're interested in, there's a solution you'll likely align with.
The final section highlights how every software engineer has a place at the table. The skills software engineers have are the skills climate tech needs. We conclude with a call to action for everyone to find their personal motivator and start contributing to solutions.