Session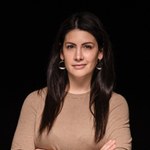 (she/her)
Founder & CEO
STIGMA
Crowdsourcing Hope: How a documentary filmmaker is using low code tech solutions to save lives
Anywhere between 60-80% of people living with treatable mental illness don't seek treatment. And for those that do, the average time between onset of first symptoms and first seeking treatment is 11 years.
In this talk, Ariana Vargas, founder and CEO of Chicago-based tech startup, STIGMA, will share videos and personal stories designed to inspire the audience to be open and unashamed to talk about their mental health. She'll share a bit of her personal story before talking to the Python audience about how she was able to use low code/API economy solutions to build a web app MVP and validate her solution to loneliness, an online community committed to Crowdsourcing Hope™. Then, she'll share how she found mission-aligned college students to help her use another low code tool, Draftbit to quickly and inexpensively build a mobile app on React Native that was named by Google as 2022's "Best App for Good" less than 90 days after they launched it.
Her talk is an inspiring and personal story of how technology can positively impact the way we think and talk about mental health and will leave audience members with a tool they can immediately use to take action to support their own mental health.