Session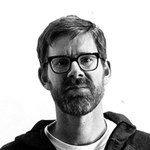 (he/him)
Corporate Trainer
MetaSnake
Pytest 101: The Essential Guide to Unit Testing in Python
Are you tired of manual testing and debugging in Python? Want to take your coding skills to the next level and improve the quality of your code? Look no further than Pytest - the essential tool for unit testing in Python.
In this 3-hour tutorial, we will cover the following topics:
Hour 1: Installing Pytest and running basic tests

Hour 2: Testing for errors and handling exceptions & Parameterization

Hour 3: Fixtures, and Pytest configuration
Through a combination of lectures and hands-on labs, you will learn how to use Pytest to efficiently and effectively test your Python code. By the end of this tutorial, you will have a solid understanding of Pytest and the confidence to apply your new skills in your own projects.
Don't miss out on this opportunity to master the art of unit testing with Pytest. Sign up now and take your coding skills to the next level.
Requirements:  Attendees should have a laptop with Python and Pytest installed Prior knowledge of Python is required.