Session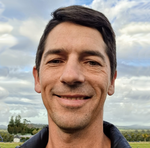 (he/him)
Senior Software Engineer and Crew Leader
Six Feet Up
Level Up Your Developer Experience
Happy developers do not have to fight their tools and environment to be productive. They get set up in minutes, deploy without hesitation, and use the same tools to debug in any environment.
Onboarding a new developer on a project can be painful for many reasons:
It requires too many manual steps to install services.
The developer's laptop is underpowered.
Local and remote development requires a different set of tools.
Let me guide you on how a Kubernetes development workflow can help you and your team hit the ground running. Kubernetes will empower you to standardize how you deploy and debug in local, preview, staging, and production environments. Kubernetes will allow your development and ops team to speak a common language and collaborate across domains.